About Sound Reduction and Specialty Doors
The Advantages of Jamison Sound Reduction & Specialty Doors
Since 1906, Jamison Door Company has pioneered the industrial door industry.
Innovative designs, unsurpassed product quality, and outstanding customer service.
For over 110 years, industry professionals have turned to Jamison engineering and manufacturing to solve many difficult applications. This in turn has lead to the development and expansion of products as well as the continued broadening of experience and knowledge to be applied to new challenges. Whether the issues are test chambers, sound reduction, or a myriad of other difficult applications, Jamison is ready to assist and help.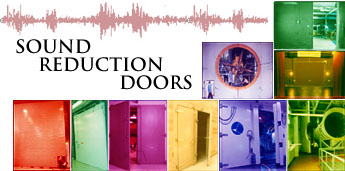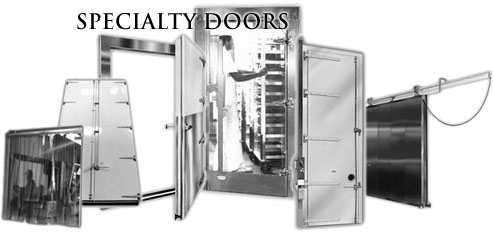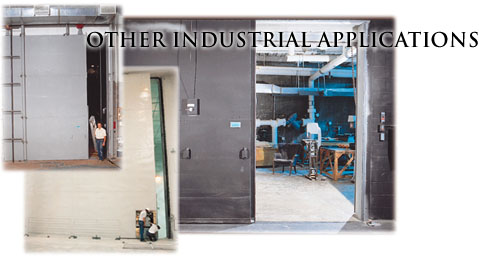 Ratings You Can Trust
When you buy from Jamison, you buy more than a door. You buy the expertise and experience of a demonstrated leader in the design and manufacture of quality acoustical doors for projects of every size and complexity.
Since 1941, Jamison's commitment to research and development, our engineering know how, and highly skilled work-force have enabled us to provide innovative solutions for effective noise control.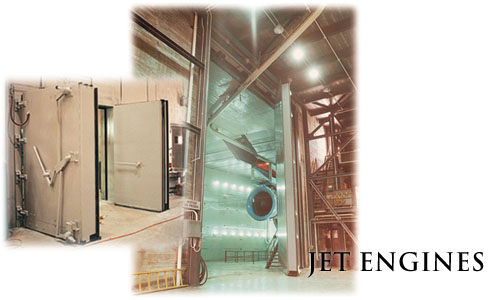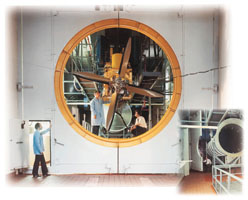 Look Alike Door Materials Don't Perform Alike
Jamison materials and construction stand the test of time
You have confidence when purchasing or specifying Jamsion products because you know they hold up to the test of time. Jamison makes sure that the materials used provide the long life customers expect. Each job is thoroughly researched, from the initial inquiry, to final installation. Each door is designed to meet or exceed the specified performance standards.
Quality Hardware and Electric Panels are a Part of Every Jamison Door
Jamison designs and manufactures almost all the hardware for its specialty doors. Our capability and expertise in this area includes steel shaping, stamping, presswork, machining and welding. Hardware like our massive, vibration-proof hinges and latching systems are designed to contribute to a door's performance and reduce maintenance.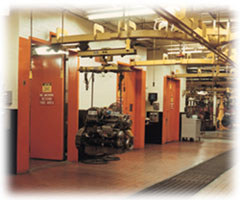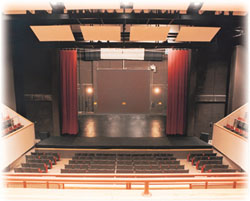 We pay special attention to door gaskets.
Gaskets are the first line of defense against energy loss and noise transmission.
The remarkably efficient Jamison gasketing system is specially designed for sound applications. Comparisons between sealed-in-place panel tests and operable door tests often show no more than a one-to-two point difference in STC ratings. This illustrates the effectiveness of the Jamison hardware and seal designs.
We Supply a Complete Quality Package
Jamison – A complete package
Jamison supplies the door, frame, sealing systems, hardware, and any specified custom-designed electric, hydraulic, and pneumatic power operators. Jamison steel door panels have a fire-resistant core of barrier materials and energy-absorbent acoustical insulation. The panel thickness and composition determine the STC ratings per STM E-413. Frames are made with heavy, structural steel channels or angles, which are pre-straightened and assembled to a diagonal tolerance of plus/minus 1/16″
Sound Reduction & Specialty Doors
Jamison Door Company designs, manufactures, and installs various types of sound reduction and specialty doors.