HCR Hybrid Doors
Jamison Door Company designs, manufactures, and installs various types of HCR Hybrid Doors.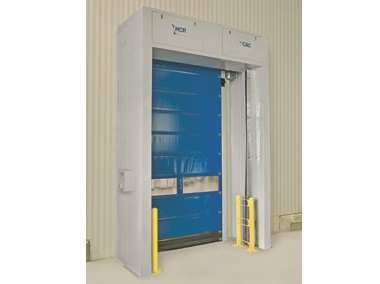 By combining an air door with your currently installed door, you are assuring an efficient air block when your hard door is open, reducing cold air loss and decreasing the problems associated with high-traffic openings, such as ice and safety concerns.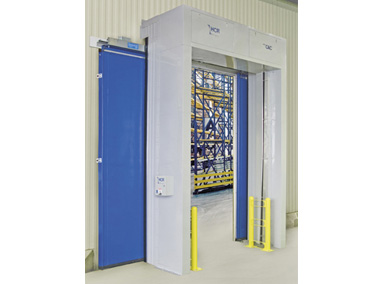 Achieve the next level of efficiency by adding an HCR Model AC or CAC to your existing door. Perfect for high-traffic doorways where ice and infiltration are a challenge, an HCR Air Door provides another layer of protection to assure that the opening remains accessible for workflow, yet closed for costly air infiltration and energy efficiency.