Meet the folks who have the privilege of leading the best team in the industry.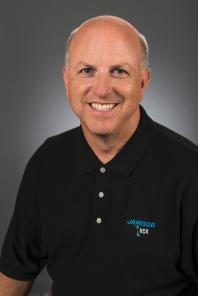 Dwight Clark
President and Chief Executive Officer
Dwight Clark joined Jamison in 2001 as Vice President of Sales and Marketing. After graduating from the University of Puget Sound with a BA in Music and Business, Dwight worked for the Jet Propulsion Lab in in Pasadena, CA, in financial planning. Hired as an accountant he was promoted to financial analyst doing cost and variance analysis for some of the technical divisions and also doing reconciliation of the prime contract with NASA. Desiring to own his own business, Dwight purchased a manufacturer's representative company, J-C Sales Company, also located in southern California, and kept it for 15 years. His door line was Butcher Boy until its sale in the late 1990's when he then added the Jamison line.
While running J-C Sales, he created a small manufacturing company making impact traffic doors but closed it after 5 years to focus on the bigger opportunity of selling insulated panels along with Jamison doors. Having been in the industry for almost 30 years has given Dwight the knowledge of the cold storage industry so critical to Jamison's success. He and his wife have one daughter. He is also a great golfer with a 5 handicap.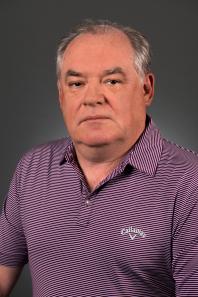 Greg Lloyd
Vice President Administration and Chief Financial Officer
Greg Lloyd has been with Jamison since 2005 and serves as Vice President Administration and Chief Financial Officer. A Summa Cum Laude graduate of the University of Baltimore with a BS in Accounting, Greg is a CPA. He worked 11 years for Coopers & Lybrand and was responsible for managing multiple audits for manufacturing, high tech and healthcare clients. In 1994 he became Vice President of Finance and Administration for Tristate Electrical Supply Co., a $100 million distributor. They made and digested two acquisitions and grew to be a $200 million company. After Tristate sold to a Dutch company, Greg became Controller for Garden State Tanning, a $300 million manufacturer of leather for car seats, dashboards and accessories. They had a total of 9 plants and he managed the finance departments of each location. He has been key to improving Jamison's financial reporting as well as banking and insurance relationships.
He has a wife, two sons, two daughters, and four grandchildren. He is active in the community serving as Treasurer and later Chairman on the boards of United Way Washington County and Leadership Washington County. He has also served on the board of two local little leagues and his church. He enjoys golfing, spending time with the grandkids, and all Baltimore sports teams.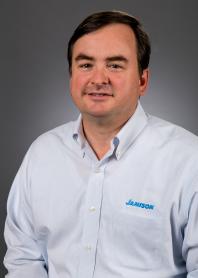 Boyce Martin III
Executive Vice President and General Counsel
Boyce Martin III, a native of Louisville, KY, serves as Executive Vice President-General Counsel & Secretary of Jamison and has been a member of the Board since 1997. Boyce is a 5th generation Jamison. He is a graduate of Kenyon College with a BA in history and was a four-year letterman, all-district and region, Captain and MVP of Kenyon's soccer team. He received a JD from Boston University's School of Law as a Edward F. Hennessey Scholar and began his legal career as an attorney at Frost Brown Todd, LLC, in Louisville.
He has been deeply involved in Jamison in the last few years, playing a key role in the acquisition of HCR in 2004, the formation of the joint ventures in Mexico in 2004 and BMP in 2012, and formation of Jamotuf in 2015. He has been very active in numerous community service projects in Louisville serving on a several boards and capital campaigns. He continues to live in Louisville with his wife and 3 daughters and, in addition to his Jamison responsibilities, manages family real estate and other investments.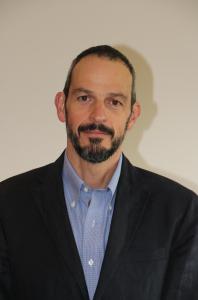 Ignacio Garcia Sancho Muriel
Jamison Door LatinoAmerica General Manager
Ignacio García-S Muriel joined Jamison Door LatinoAmerica as a General Manager in 2012. He studied Industrial Engineering and graduated from Universidad Iberoamericana, and obtained his MBA from Ipade Business School. His experience began as the National Sales Director for Mine Safety Appliance México in 2008. In 2010, he served as the Peixe Urbano Country Manager. Ignacio's years of professional experience led him into management for Jamison JDLA.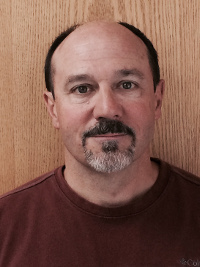 Dan Rhyner
Vice President of HCR, Inc
Dan Rhyner, an Illinois native, is Vice President of HCR, Inc. and a key player in the proliferation of air doors. He first attended Elgin Community College in Illinois then transferred to Montana State University to earn a BS degree in Mechanical Engineering where he was #1 in his class and received the Gold Medal Award for Outstanding Graduate from The College of Engineering at Montana State.
He first worked as a design engineer for Nordyne, Inc. in St. Louis, Missouri designing residential and light commercial air conditioning and heat pump systems. Next was designing large point of use air conditioning and heating systems for commercial and military jet aircraft for Jetway Systems in Ogden, Utah. He and his wife and two young children love living in Montana where he spends his spare time fishing, hunting, woodworking and cycling.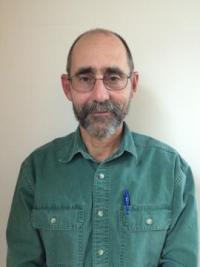 Peter Smith
President of HCR, Inc
Pete Smith succeeded his father, George, as President of HCR Inc in 2003 and has held that position since. Pete was born in Syracuse, NY where George worked as a design engineer for Carrier Corporation. While at Carrier, George had the rare opportunity to listen to Willis H. Carrier, the "Father of Psychrometrics" speak. Twenty years later George would use his background in Applied Psychrometrics to design re-circulatory air curtains for the frozen food industry and start HCR Inc.
Pete joined his father at HCR in 1988 after working for 11 years in aviation maintenance and the aerospace fields. Pete has a BS in Aerospace Engineering from the University of Maryland. When not at work he restores / builds vintage machines such as motorcycles and airplanes. He says his greatest accomplishments are teaching one daughter how to fly, riding and racing dirt bikes with another daughter, building a Baja Bug street rod with his son, and holding on to his loving wife of 31 years.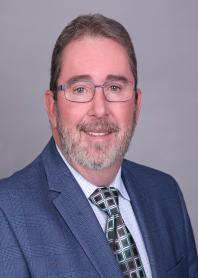 John Stocks
Vice President Retail / Food Service Solutions
John Stocks joined the Jamison team in September of 2018 as Vice President Retail / Food Service Solutions. He is based out of his office in Texas. John brings 30 years of industry experience from construction, installations, manufacturing, operations, business management and sales. He and wife Glenda were married in 1981 and are blessed with 2 children and 1 grandchild. John and his family founded the Kaufman County Christian Center in Texas. Faith, Family and Friends are the connecting points at KCCC. John's business experience is driven by defining customer opportunities and bringing sustainable solutions.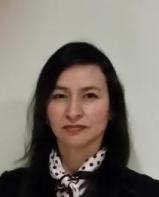 Maria Elena Urrutia
General Manager of Jamison Door LatinoAmerica
Maria Elena Urrutia came to Jamison Door LatinoAmerica in September 2015 as a General Manager. She is a graduate of UPIICSA Unidad Interdisciplinaria de Ingenieria, Ciencias Sociales y Administrativas del Instituto Politecnico Nacional IPN in Business Administration. She did some profesional courses after school including Management studies in the ICAMI. She started her laboral experience in a Company of Frica Group. Maria Elena was General Manager of Frigocel Mexicana, S.A. de C.V. for several years and then was General Manager of Espumados de Estireno, S.A., both EPS Expanded Poliestirene Companies.
Her time in the EPS environment enabled her to accumulate knowledge about termal isolation and construction. The history and trajectory of Jamison Door and Jamison Door LatinoAmerica played a pivotal role in Maria Elena joining the team. She enjoys spending time with her family, dancing, and traveling.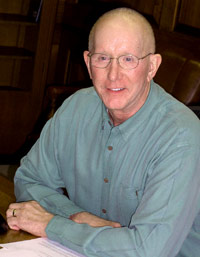 John Williams
Vice-Chairman
John Williams became Jamison's Chairman, President and CEO in 2000 at the request of his son-in-law, Matt Wyskiel.John had semi-retired and was living in Florida but was excited about the challenge of leading Jamison. After earning a BBA from Baylor University and a MBA from the Wharton School at the University of Pennsylvania he went into the US Army for two years and then worked as a Certified Public Accountant on the audit staff for Ernst & Ernst in San Antonio,Texas. From there he joined Harte-Hanks, an NYSE media company becoming its Treasurer before moving into operations. He was general manager of the San Angelo (TX)Standard-Times, Publisher of the Bryan-College Station (TX) Eagle and then President of the Harte-Hanks Community Newspapers in the Dallas (TX) suburbs. Next was a stint as President, Garden State Newspapers before becoming President/CEO of Gray Communications Systems, Inc. (now Gray Television). During his tenure, Gray went from the pink sheets to being listed on the NYSE. Gray owned several newspapers and television stations as well as some other non-media related businesses.
John now lives in Baltimore with his wife of 54 years. They both enjoy time with their children and grandchildren and traveling. He is also on the Board of Directors of the University of Maryland Medical System, the National Association of Manufacturers and the Maryland Chamber of Commerce.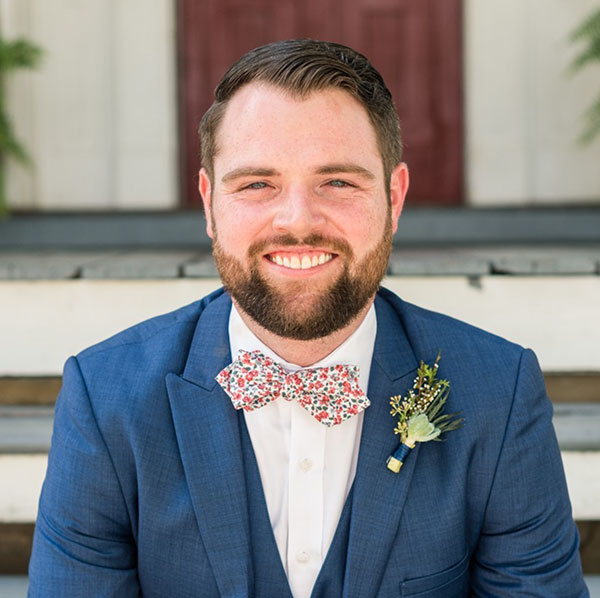 Joe Raffa
Vice President, Engineering & IT
Joe Raffa joined Jamison in 2013 right out of the University of Maryland where he graduated with a BS in Mechanical Engineering. He started as an entry level mechanical engineer focused on the new joint venture with BMP. Four years later transitioned to the cold storage sector of the business and became the Cold Storage Product Manager. At this point he decided to go back to get his Masters in Technical Management from Johns Hopkins. After two years, he was appointed to lead the engineering department at Jamison. He has a wife and two young children and spends as much of his free time as possible with them. He enjoys golfing, riding motorcycles, and anything involving the outdoors.