The B-DRIVE® SP is an innovative self-repairing high-speed door with a PVC curtain. It features a unique "push & pull" system and a durable polyethylene coiling spiral for frictionless curtain rolling, increasing its lifespan.
Unlike other self-repairing doors, it's motor-driven, preventing twisting and jamming upon impact. Patented features ensure consistent coiling and quiet operation, with a self-repairing guide that doesn't require roll-up and re-insertion as competitors do.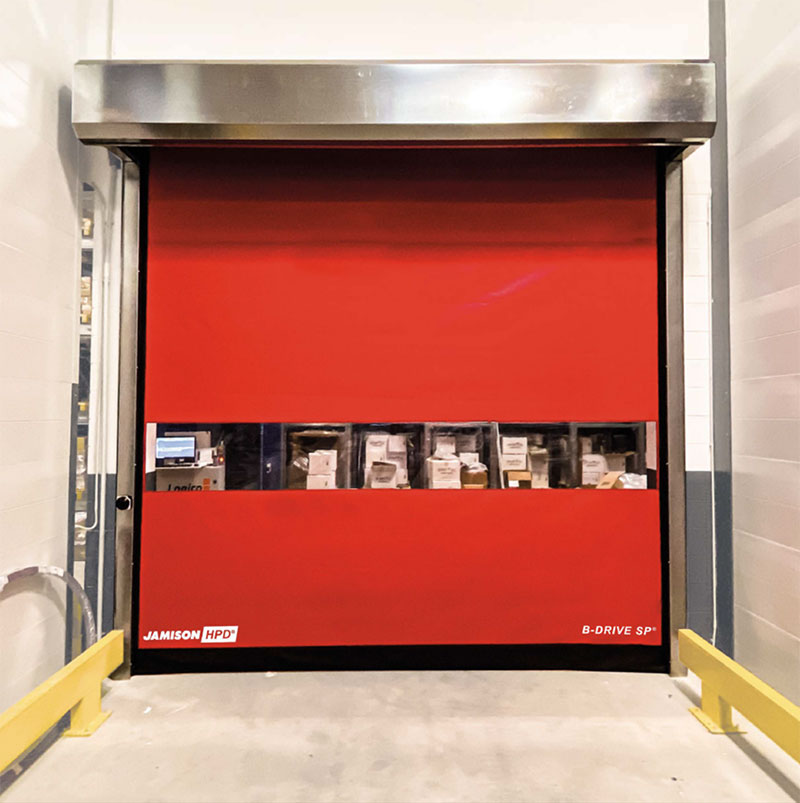 Product Overview
The B-DRIVE® SP improves the basic model and represents a step forward to the innovation of self-repairing high-speed doors with PVC curtain. It's equipped with the innovative "push & pull" system and a special polyethylene coiling spiral, which allows the curtain to be rolled up without friction, extending its life.
The push & pull opening and closing system is not gravity fed, as the other types of self-repairing rapid doors, but thanks to the motor driven operation, the curtain is opened and closed mechanically. The patented curtain with its new and resistant high-density polyethylene retention system prevents twisting movements and jamming in case of impact. The patented "V" shaped upper part of the curtain also guarantees consistent coiling and quiet operation.
The high-density polyethylene guide is also patented and self-repairing at the exact point of impact. It does not require the door to roll up and re-insert similar to competitive models.