The DynamicRoll® CB 230 is a dependable high-speed door designed for cleanrooms, ensuring a sterile environment with its quick speed and tight seal.
It functions seamlessly in interlock systems with other DynamicRoll® doors, featuring a soft bottom edge, an escape function, and no stiffeners for panel flexibility.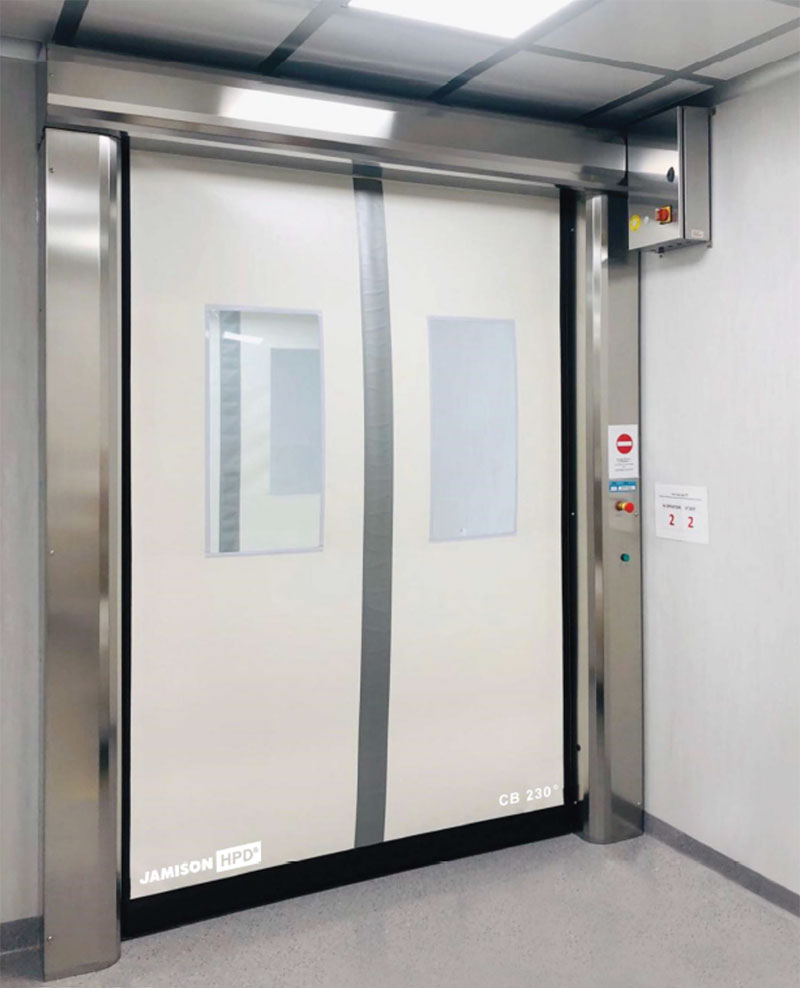 Product Overview
The DynamicRoll® CB 230 is a highly reliable high-speed door intended to keeping your cleanroom clean. Its fast speed and tight full perimeter seal keep your over pressured environment sterile, allowing the ventilation and air purification systems to operate correctly.
This door operates flawless in interlock systems with multiple DynamicRoll® CB 230 High Speed Doors. No stiffeners or hard parts are used in the door panel. An escape function is standardly built in. The door seals the floor with a soft bottom edge.